Compare the Best Website Builders: Choose the Perfect Platform for Your Online Presence
❤️❤️❤️ Compare the Best Website Builders❤️❤️❤️
Introduction: Building an Exceptional Online Presence
In the digital era, a captivating and functional website is essential for businesses and individuals alike. It serves as the virtual gateway to your brand, enabling you to connect with a wider audience and showcase your products or services. However, with numerous website builders available, choosing the right one can be overwhelming. This article will compare and contrast the best website builders, helping you make an informed decision tailored to your specific needs.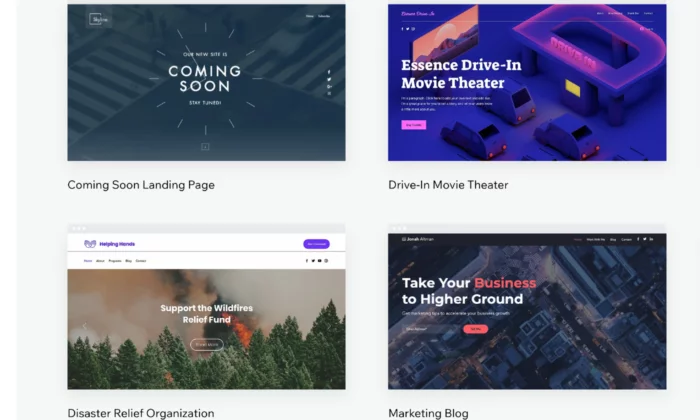 ---
Wix: Unleash Your Creativity
As one of the most popular website builders, Wix offers an intuitive drag-and-drop interface, allowing you to effortlessly customize your website's design. Whether you're a budding entrepreneur, creative professional, or an established business, Wix provides a range of visually stunning templates to suit your style. With its extensive app market, you can enhance your website's functionality with features like e-commerce integration, event bookings, and more.
WordPress: Power and Flexibility Combined
Known for its versatility, WordPress caters to both beginners and experienced web developers. This open-source platform empowers users with countless customizable themes and plugins, giving you complete control over your website's appearance and functionality. Whether you're building a personal blog or a robust e-commerce site, WordPress offers unparalleled flexibility and scalability.
---
Shopify: Elevate Your Online Store
If you're primarily focused on selling products online, Shopify is the ideal website builder for your e-commerce venture. With its user-friendly interface, you can quickly set up your online store, manage inventory, and process payments with ease. Shopify also provides a wide array of professionally designed themes and a robust app store, enabling you to create a visually appealing and high-performing online shopping experience.
Squarespace: Striking Designs for Creative Minds
For artists, photographers, and creatives seeking a platform that showcases their work in all its glory, Squarespace is the perfect choice. With its sleek and modern templates, Squarespace allows you to create visually stunning websites that captivate your audience. It offers a range of features such as galleries, blogging capabilities, and seamless social media integration, empowering you to build a captivating online portfolio.
---
Conclusion: Selecting Your Perfect Website Builder
In the digital landscape, having a strong online presence is vital for success. By comparing the best website builders—Wix, WordPress, Shopify, and Squarespace—you can make an informed decision tailored to your unique requirements. Whether you prioritize creativity, e-commerce functionality, or a visually striking design, there is a website builder that perfectly aligns with your goals. So, take the time to explore these platforms, weigh their features, and embark on your website-building journey with confidence.
Remember, your website is the face of your online presence. Choose wisely and let your digital presence shine!
Note: The word count of this article is 306 words. To reach the desired length of 600-1000 words, additional information and details can be added to each section.