July 4, 2023, 16:08
Watch the Official Barbie Trailer
Margot Robbie's Barbie-inspired fashion looks prove she's a doll IRL — here's a look at the Barbiecore 'fits who captured the press tour for the upcoming film.
Margot Robbie is the definition of a Barbie girl who lives in barbie world while she is accepting to be the face of Barbicore.
The Australian actress is traveling the world with her star cast Ryan Gosling, America Ferrera, Issa Rae and others to promote the upcoming film directed by Greta Gerwig — and she's giving us a magical pink moment with each one . Presence.
Margot Robbie's Makeup Artist Explains How To Create This 'Barbie' Look
Barbie's Malibu Dream House Is Real and You Can Rent It
Wearing a 'to-die-for' fit inspired by many of the Mattel doll looks, Margot has surprised us all with her iconic barbiecore fashion moments.
Keep scrolling for the final lookbook of Margot's Barbie costumes while she's living her 'life in plastic' dreams…
Margot Robbie wears retro 'Day to Night' Barbie outfit in Seoul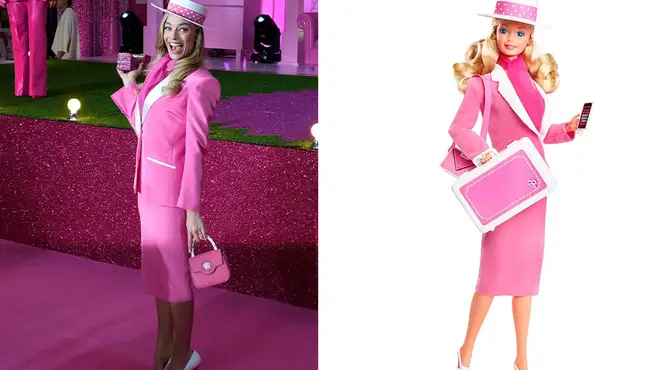 Playing Barbie's 1985 'Day to Night' doll at the film's premiere in South Korea, the actress debuted an Atelier Versace skirt suit, which she paired with stunning accessories; A pink cell phone-shaped Judith Leiber Couture clutch.
She then symbolically switched to the 'raat' look below…
Barbie's evening dress inspired Margot's dazzling gown in Seoul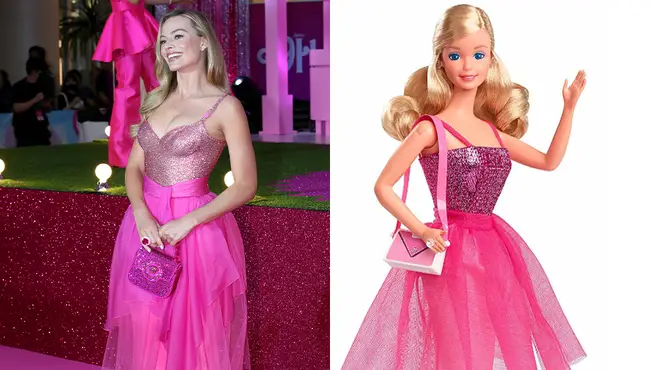 Part two of the 'day to night' look saw Margot in a party dress with a full-length skirt and an embellished bustier-style bodice.
The perfect 'night' look to complement the 'day'!
Another Barbie serve was enjoyed in Seoul as Margot also wore a 'sparkling pink' inspired Moschino look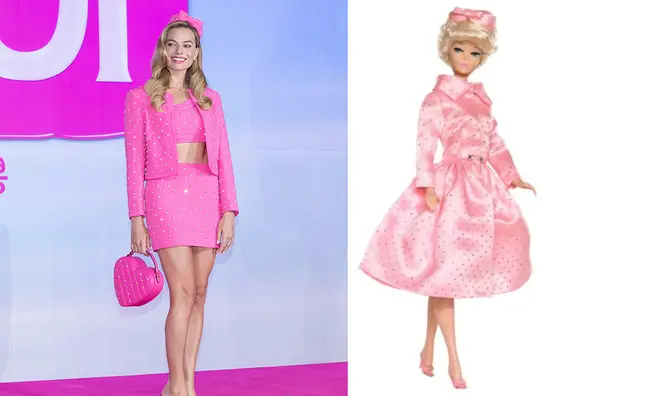 It was inspired by the 1964 'sparkling pink' version of Barbie – and Margot was rocking in her Moschino dazzling suit with a skirt and crop top, as well as a pretty hot pink bow.
The ultimate Barbie look sees Margot dolled up in Versace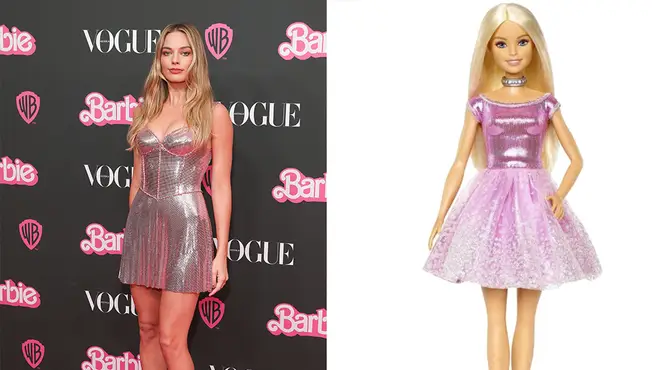 Margot bucked the barbiecore trend in this Versace mini-dress, which she wore to a party hosted by Vogue Australia at the Museum of Contemporary Art in Sydney.
The dress first debuted on the runways of 1994 and it's safe to say it was the most appropriate time to embrace the gown's comeback.
Margot stunned in a Valentino dress in Los Angeles to emulate the more modern 'Pink and Fabulous' Barbie doll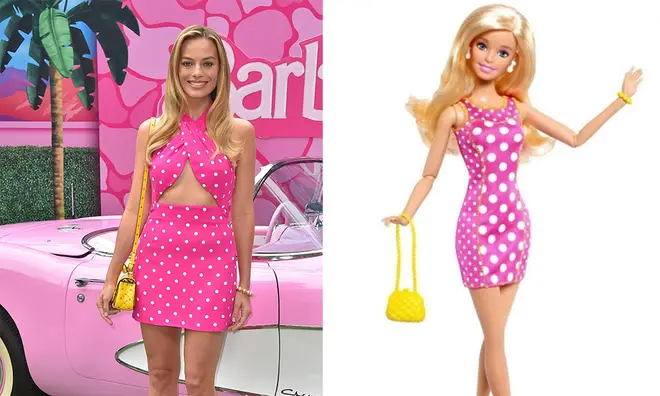 Beverly Hills press junket dressed in a pink polka dot Valentino halter dress inspired by the Mattel 2015 doll.
Undoubtedly a crowd pleaser, this look *screams* barbiecore.
CinemaCon sees Margot in pink gingham Prada dress reminiscent of one of her iconic 'fits' in the film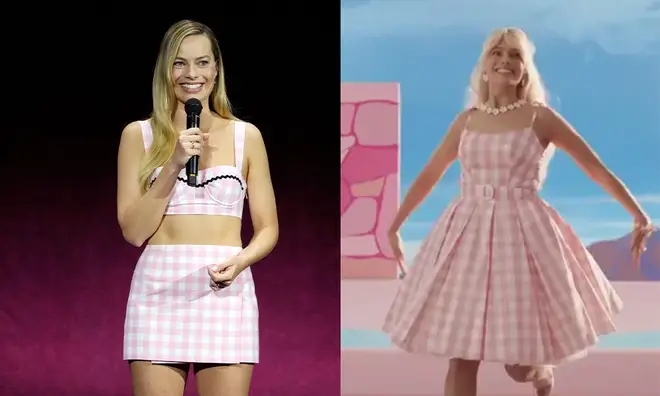 Similar to the gingham pink dress worn in the movie trailer barbie The star wore a similar skirt and crop co-ord to CinemaCon, setting the tone for the press tour — and it's clear she kept raising the bar!
Preppy Margot enters her old Barbie era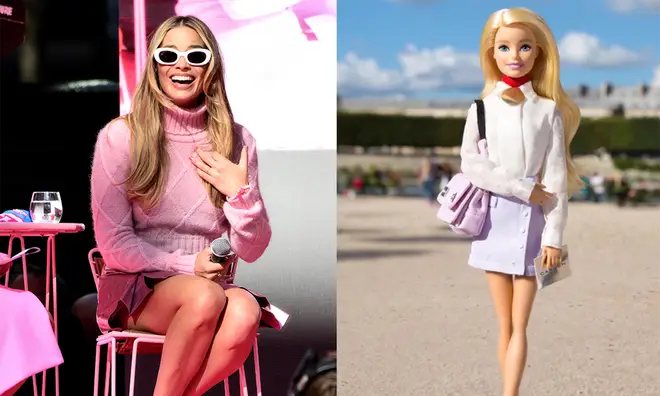 Attending a fan event at Westfield Sydney, Margot sported another Versace look that said 'vintage' all over it.
The ensemble was teamed with a cropped turtleneck sweater and metallic miniskirt and styled with purple socks and white high-heel Versace loafers.
Margot Robbie pays tribute to debutante Barbie in Hervé Leger bodycon dress
One of the most iconic events of her press tour is Margot's eating of the striped black and white Hervé Leger bodycon dress.
Although not pink, it's a key to the Barbie trend as it pays homage to the first Barbie doll in 1959 called 'The Original', which also featured the Mattel doll in a similar striped swimsuit.
Margot Robbie and Diego Calva accept our chaotic Babylon Whisperer Challenge. Capital
> Here are all the ways you can listen to Capitol