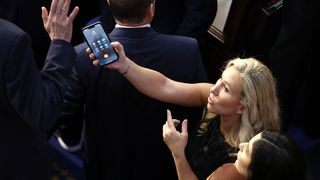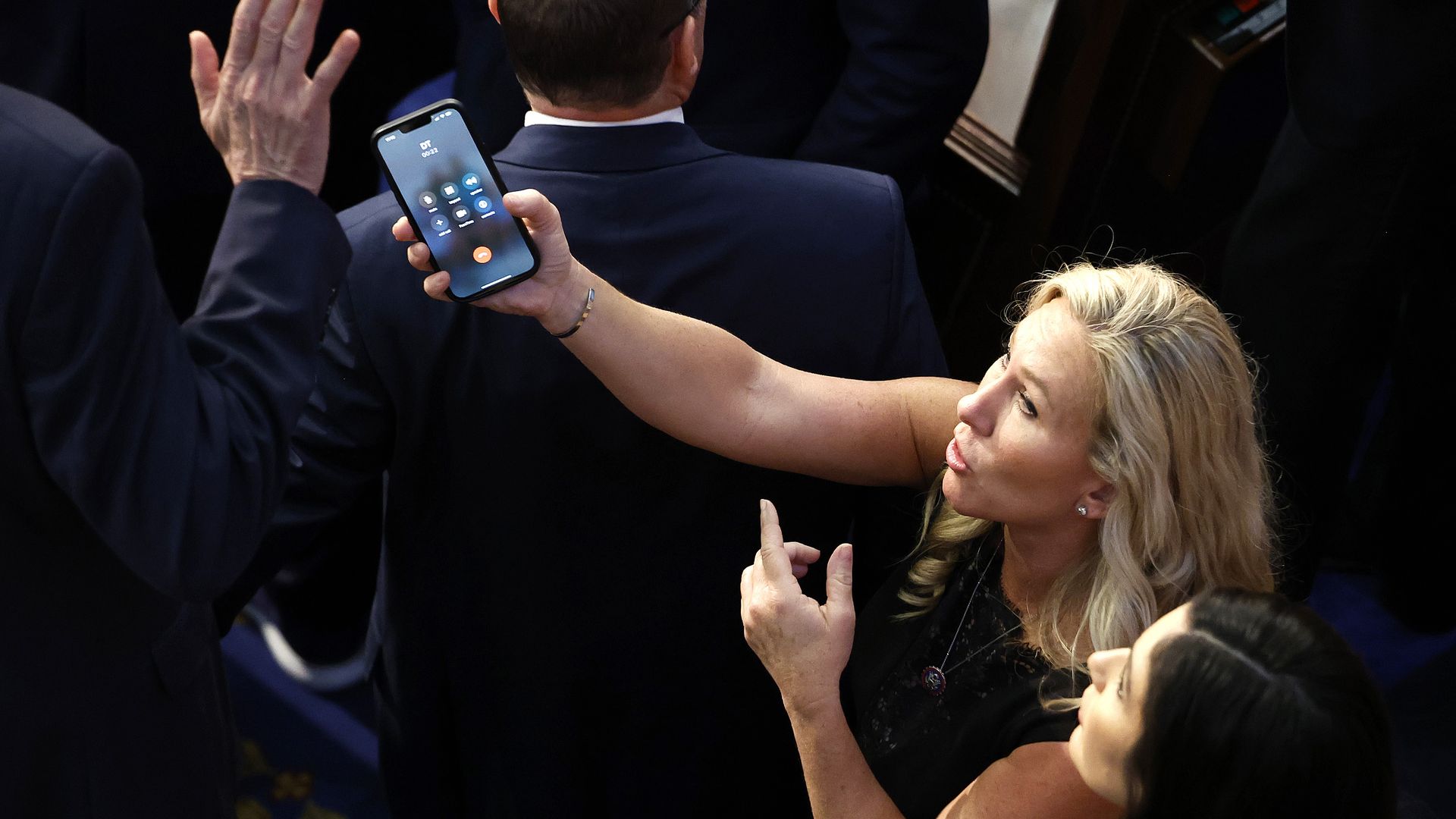 (Photo by Chip Somodevilla/Getty Images)
Rep. Marjorie Taylor Greene (R-Ga.) has not responded to calls from top members of the House Freedom Caucus intended to inform her that she has been kicked out of the influential conservative group, two lawmakers familiar with the situation told Axios. told.
zoom in: Freedom Caucus Chairman Scott Perry (R-Pa.) failed to reach out to Georgia Republicans before and after the vote to remove him to discuss his colleagues' complaints with his behavior, an HFC board member said. tried.
Another senior source with knowledge confirmed that Green had left the group "until we can speak to him".
The HFC board member said, "She was unresponsive and protested and refused attempts to meet or speak with Chairman Perry, and so the vote was taken without a conversation."
"It is my understanding that after the vote by the general membership, he refused to even meet or speak with Chairman Perry – I suspect it was somewhat like refusing someone a legal document."
The MLA said that there was an "overwhelming vote" by both the board and the general membership to oust him, making it the first time that the HFC has removed a member since it was first established in 2015.
What they are saying: Despite unsuccessful attempts to contact her during the July 4 recess of the House, the senior HFC member insisted that she would no longer be able to attend meetings.
The board member said, "It was a notification, not a conversation."
"The vote to remove Marjorie Taylor Greene from the House Freedom Caucus was taken for some of the things she's done," Representative Andy Harris (R-MD) told reporters Thursday. "But other than that, they're not any other major divide."
Green's office did not immediately respond to a request for comment, but issued a statement Thursday saying she "serves Northwest Georgia first, and does not serve any group in Washington."
big picture: Greene is the first member to be expelled from the group, with his conservative allies expressing dismay towards the Georgia Republican.
In a recent confrontation, Green called Rep. Lauren Boebert (R-Colo.) a "little rascal" in the House.
The HFC board member said many in the group felt Green's decision to support leadership on issues ranging from the debt ceiling to supporting Speaker Kevin McCarthy (R-Calif.) was considered problematic by many. ,
He said, "She was unique among members of the Freedom Caucus in attacking other members of the Freedom Caucus during the speaker's fight who shared a different view from her regarding the current speaker, McCarthy."
between the lines: The legislator said that "over the past six months, she rarely comes to meetings. She rarely participates in other activities the Freedom Caucus conducts and she has been involved in the major legislative battle so far of this congressional term." The debt ceiling bill was on a different side."
Green's office did not respond to Axios' requests for comment.